VISIT OUR PORTLAND STORE!
TRY ON JEWELRY | SHOP FOR A GIFT | MIX & MATCH RINGS
Check what's in stock...
Not only do we have jewelry in most sizes available for try-on, but we also offer a variety of gifts and goods from all over the PNW! All carefully curated by Team HN :)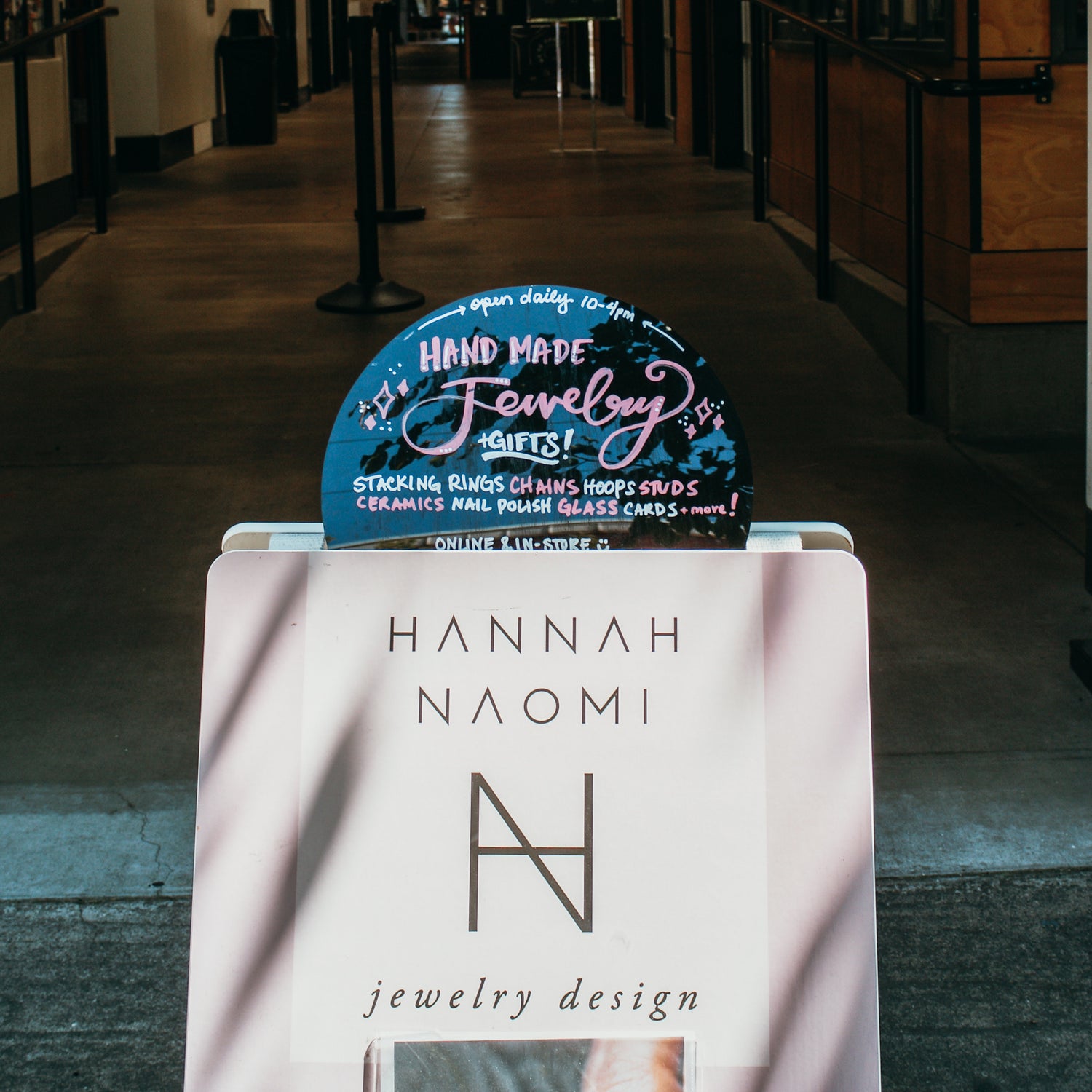 FOLLOW THE SIGNS :)
Follow our A-Frame signs on Division, 11th and 12th Avenues! Enter The Tire Annex Building through the orange door on 11th or 12th Ave (there is no direct store access from Division Street). If you are having trouble finding the shop or accessing the building, we can be reached by phone at (541) 623-0755.
TAKE A LOOK INSIDE THE SHOP!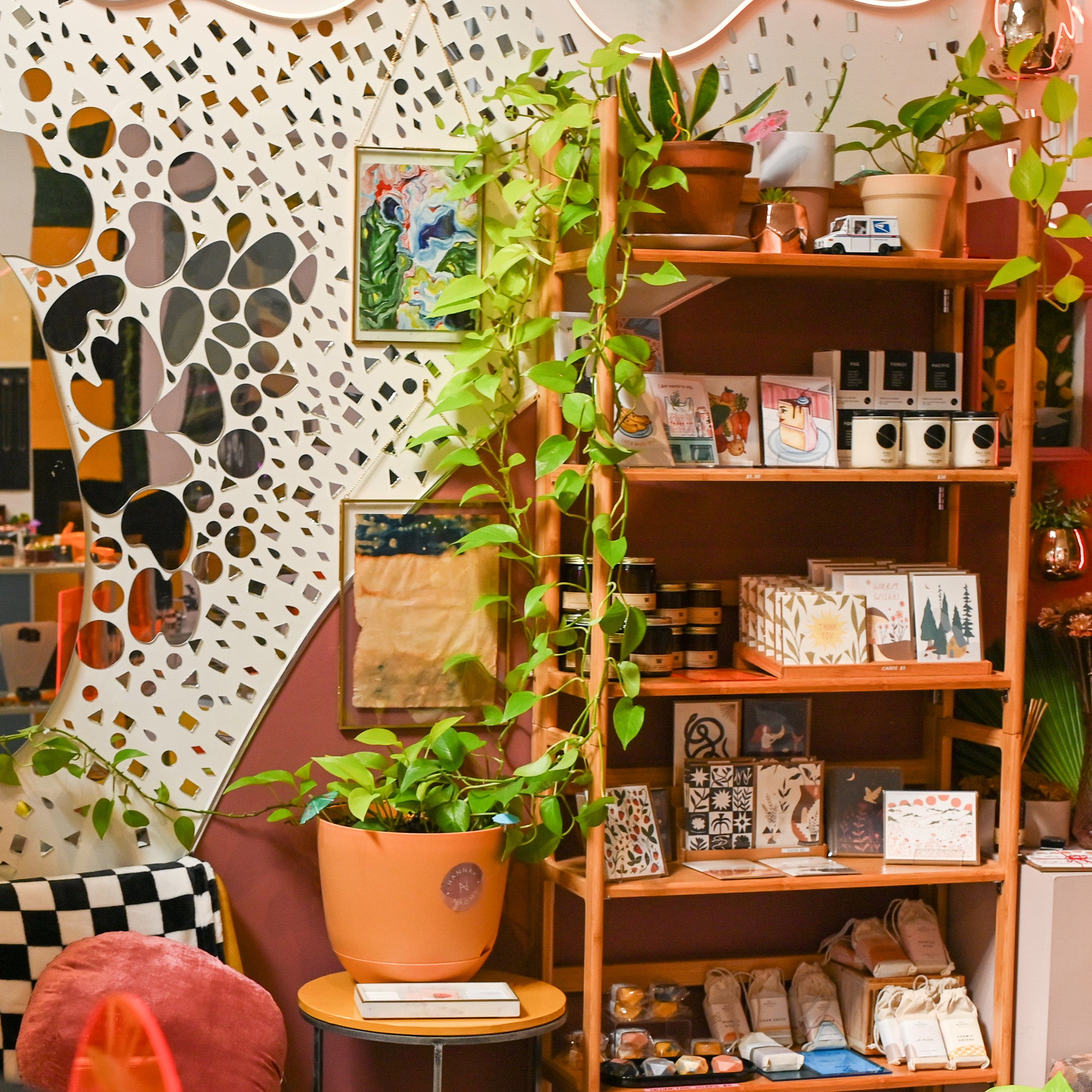 FIND YOUR RING SIZE!

We're happy to help you measure your ring size in-person at our shop. Come by any day of the week :)

ORDER SIZER ONLINE

WHERE TO FIND US

1100 SE Division Street
#135 Portland, OR

Inside of Jimmy's Tire Annex Building Between Pine State Biscuits and Baker's Mark.

GET DIRECTIONS

GET IN TOUCH

If you would like to swap out a style or size that you purchased in store or received as a gift, please shoot us an email in advance. RECEIPTS ARE REQUIRED FOR RETURNS / EXCHANGES.

CONTACT US
STORE FAQ's
What kind of gifts are available at the shop?
Can you repair my jewelry?
Can you resize my jewelry?
Do you offer unisex styles or jewelry for men?

Yes! All of our pieces are unisex, with various options for thickness and texture depending on your style. While some of our pieces are more delicate, at approximately 1mm in thickness, we offer up to 8mm thick rings and the choice between Gold, Silver & Rose Gold!
What sizes do you carry in store?

We believe that jewelry is for everybody and proudly offer a full range of sizes from 1-14 (including half & quarter sizes!). If we do not have the size you're looking for in-stock, we can make it at our studio across the street! :)
Can I pick up an order in store?

Absolutely! Just make sure to select 'pick up' at checkout and wait for an email from our team letting you know it's ready :)
Can I bring my dog?

Yes! Please! We would love to meet your pup(s). We will give them lots of scritches and treats!

Want to meet our pets?? Learn more about our team here.
Is there parking?

We recommend taking advantage of any available street parking. The street parking closest to the store varies but is primarily free but limited to 2 hours or less. If the area is congested, we suggest driving 1-4 blocks off the major streets (Division Street, 11th and 12th Avenue) to find parking in quieter zoned areas or residential streets in or around Ladd's Addition.

PARKING LOTS: A small number of parking spots are available next to our building off 12th AVE just South of Division Street. A paid parking lot is located on SE 11th AVE between SE Division Street and the train tracks. It will be the last turn on your right before going over the train tracks southbound toward Powell Blvd. Download the Reef Mobile Parking App to pay to park in the 11th AVE lot.